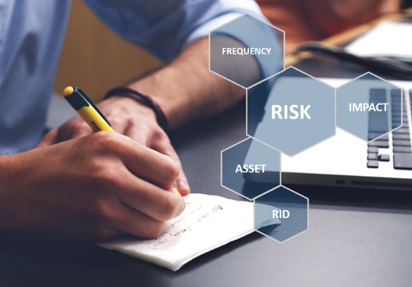 SME CYBER CHECK ESSENTIAL
SME CYBER CHECK ESSENTIAL
Small and medium-sized enterprises (SMEs) can
now improve their digital defenses with SME
Cyber-Check 1. This tailored service offers a
unique opportunity to enhance cybersecurity,
ensuring the resilience and security of your
business IT environment.
Key Features:
Vulnerability Assessment: Our experts
conduct a comprehensive vulnerability
assessment, pinpointing weaknesses within
your systems.
Penetration Testing: Simulate real-world
cyberattacks to assess your system's
readiness against potential threats.
SME CYBER CHECK PRO
SME CYBER CHECK PRO
SME Cyber-Check Pro stands as a thorough audit
designed to ensure corporate cybersecurity. This
service is composed of four key phases, ranging
from an assessment of your business's security to
the implementation of business continuity and
disaster recovery plans. Vulnerabilities are identified
and addressed, culminating in a comprehensive
report that offers tailored solutions to enhance your
corporate cybersecurity.
Key Features:
Corporate Security Assessment: A comprehensive evaluation of your company's
security posture.
Business Continuity and Disaster Recovery Planning: Implementation of strategic plans to
ensure operational resilience.